About Us -
What we do
Establishing social and educational institutions
Supporting the education of orphans and disadvantaged children
Building schools, orphanages and hospitals in Africa
Authentically representing Africa and raising public awareness in Hungary
Humanitarian tourism program to African countries
Delivering humanitarian aid packages
History
Foundation for Africa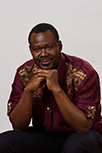 The Foundation for Africa is a public benefit organisation for development and aid created by a civil initiative. It was first registered in Hungary in 2002 and later in the Democratic Republic of the Congo in 2004. Mr France Mutombo Tshimuanga, leader of the foundation is a citizen of the DRC, and studied theology in Hungary. In 1999 he participated in a humanitarian mission organized by the American NGO called Steps To Life and his experience on the journey, the unimaginable poverty, distress and social differences between the two continents prompted him to provide aid for his homeland within the framework of an organization.
The aim of the Foundation for Africa is mainly to facilitate development, aid and the forming of civil society through providing help in the fields of education, society and health care in Africa and organizing cultural programs and lectures to introduce the continent to Hungary. The Foundation for Africa focuses on education, social issues and health care in the Democratic Republic of the Congo. In the capital, Kinshasa it maintains the Othniel Grammar and Secondary (High) School and the La Providence Orphanage. The Foundation also provides medicine, surgical instruments for several health care centers both in the capital and in the country and carries out development programs as well. In Hungary, the Foundation organizes lectures to promote tolerance and provide knowledge on Africa and programs to present the cultures of the African continent.
In 2007 the Foundation widened its sphere of activities: Humanitarian Tourism organizing programs (see Humanitarian Tourism), spreading our activity to Ethiopia in cooperation with our American partner organization.