Back
Projects
Please read the summary of our projects. In case you wish to support any of the projects click on the "support" button at the end of the summary.


Thank you for your enquiry.
Help me become an accountant!
folyamatban project

The currently 21-year-old André spent his primary and high school years at the College Othniel, the school of the Foundation for Africa in Congo. Now he would like to go to university to get a degree and work as an accountant. Read his letter below, get to know his story and support him so that his dream could come true.
Dear Reader, Dear Future Supporter,
I am André Mutuale and I would like to share my story with you, to let you know why I would like to attend university and become an accountant.
I am a 21-year-old, enthusiastic, eager to learn youngster and member of a big Congolese family, I have 7 siblings. My family fight day by day to have something to eat and it happens often that our plates and stomachs stay empty. My father and my mother are trying to make a living cracking rocks, they are working under inhuman conditions. They chop rocks in the stone-pit next to the River Congo under the blazing sun and they sell the stones. Unfortunately me and my brothers and sisters must also work in the mine instead of or beside learning.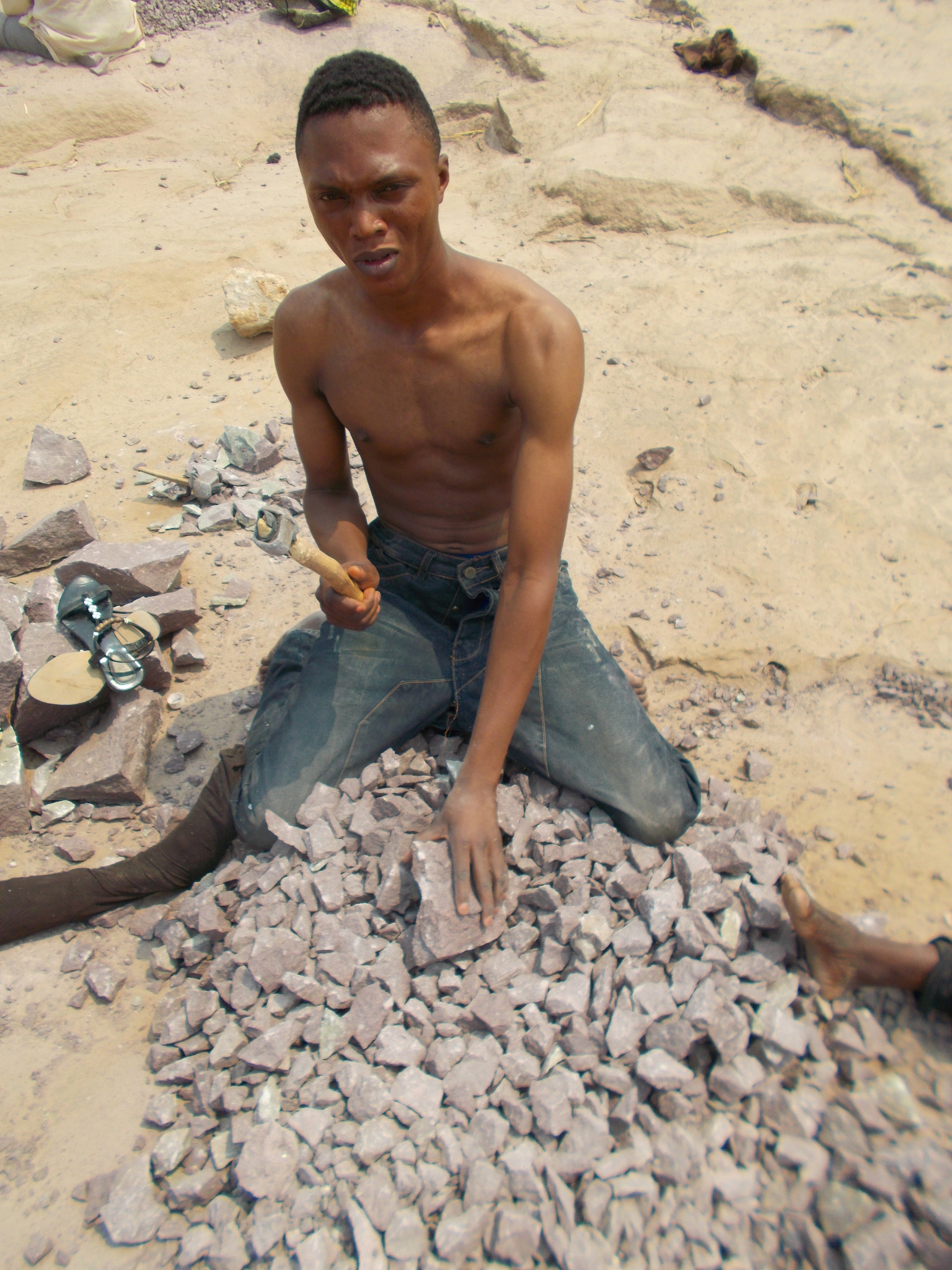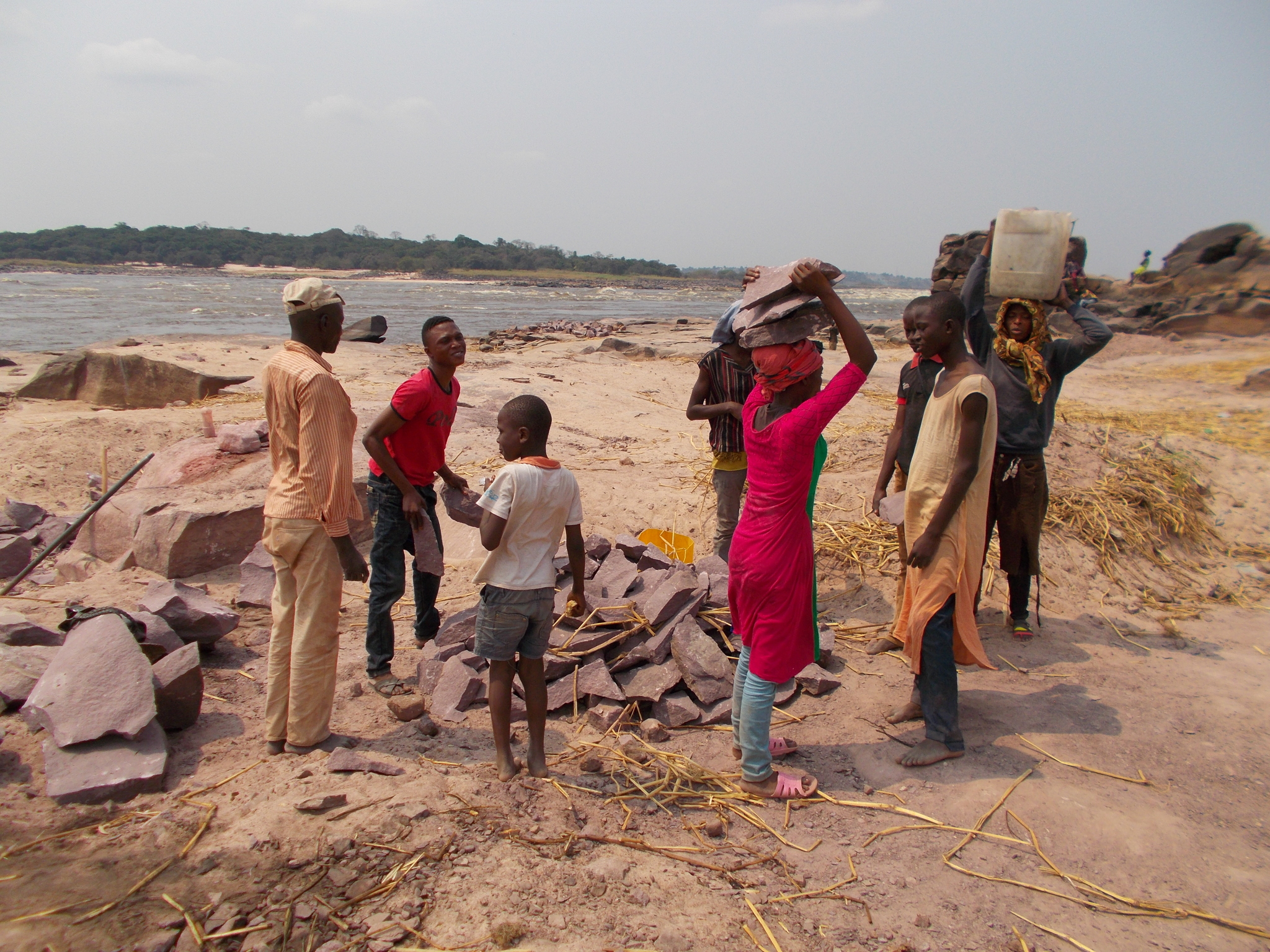 My parents could hardly finance my studies. We were happy if we had a mouthful to eat, there was very little money left for education. Thank God, I could get into the College Othniel maintained by the Foundation for Africa. There I could study for free thanks to the generous but unknown Hungarian people. I successfully took my final exam in 2013. I am very grateful for all the support so far. It is necessary to know that the education of the children means such a financial burden for the parents in Kinshasa that it is not common at all to grow up in a school, behind a desk. This was an issue in my family as well.
I would really like to continue my studies in the economic field. My dream is to become an accountant. I truly hope that I will be able to make my dream come true with my sense of purpose, open attitude, diligence and your financial support. I would be happy to keep in touch with my future supporters via post. I speak French, English and Lingala.
The cost of my studies:
tuition fee: 350$ per semester
books, internet, travelling: 130$ per month
With the assistance of the Foundation for Africa you can follow my story and see how your donation changes my life.
André Mutuale
Helping is Privilege!
Through our Adoption System you have the possibility to support André with a certain amount per month and to contact him by sending a letter or a package. Follow the trace of your donation, and André's path and his success.
We welcome each and every one-time donation as well regardless the amount of it. In such case, you may use the following bank account:
Euro bank account number:
Magnet Bank: 16200010-10039980
IBAN: HU 90 1620 0010 1003 9980 0000 0000
Swift Code: HBWEHUHB
USD bank account number:
Magnet Bank: 16200010-10039973
HU 73 1620 0010 1003 9973 0000 0000
Swift Code: HBWEHUHB
As description please note: University suport - Mutuale
Thank you!

More news in this topic.
See the latest concerning this project